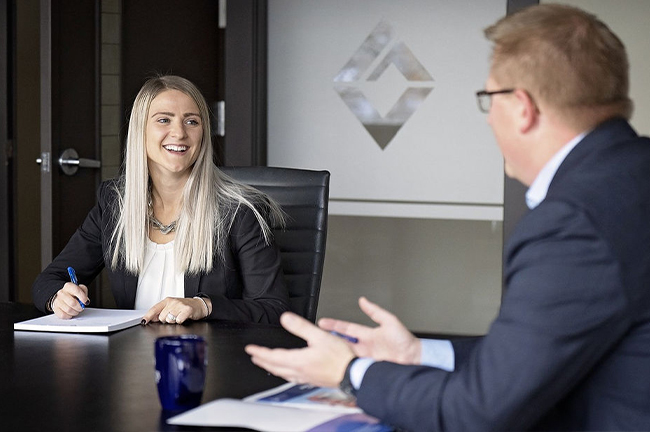 Life at Virtus Group
Why is Virtus Group a great firm to begin your Accounting career?
We develop great accountants, business advisors and leaders
You will experience all aspects of Accounting to help you learn and grow and prepare you for writing the CFE
You will learn from the best as part of a great team who are invested in your success

We focus on transforming our natural talents into strengths

We offer opportunities and experience to grow as a professional
You will be provided the opportunities and experiences you'll need to be successful
You'll work on all types of client files from start to finish

We hire for a career, not just a position
Many of our current leaders started with Virtus Group as co-op students and new Graduates
Virtus Group hires and develops new hires with the intention of a long-term relationship

We are active and fun
Virtus Group has a real sense of community and are active participants all year round
Our Social Committees help create a fun and participative work environment.
Superior New Hire Experience
A Virtus Group Manager will oversee this experience, play the role of a mentor and advisor to guide you to a successful start to your Accounting career.
We start everyone with a thorough orientation.
You'll have a buddy right alongside you to help you during the first week or two.
You'll progress at your own pace / complete simple files / progress to larger / more complex files.
You'll get hands on experience as part of a great team.
You'll experience all aspects of the accounting profession.
This well rounded experience prepares you to walk into the CFE exam with confidence.
As a result, we have a long history of CFE success.
We Invite You To Join Us
If you think that Virtus Group matches your personal vision for success, we would like to have the chance to talk with you about a career at Virtus Group. We encourage you to contact us at [email protected] or fill in the form below.