Whether you've outgrown your existing capabilities, need help improving processes and procedures or require on-demand consultation, we offer an all-in-one accounting solution that can help with daily operations, planning and decision making.

You have better things to do with your time than worry about your business's bookkeeping and financial records. Let the experts take care of that.  Our team of Chartered Professional Accountants (CPAs) use the best technology in the industry to streamline your internal accounting processes, reducing administrative tasks and allowing you to reallocate resources elsewhere in your business. 
Why outsource your accounting services?
Outsourcing your accounting services allows you to focus on the most important areas of your business while leaving your day-to-day accounting, payroll and reporting to the accounting experts (that's us).

Our team of Chartered Professional Accountants (CPAs) are armed with industry-leading technology, ready to take care of your accounting needs.  We use software like Quickbooks Online (QBO), Dext, Plooto and Fathom to bring your accounting processes into the 21st century.

Access accurate, in-depth reporting, sign off on cheques and approve invoices instantly from anywhere with an internet connection. Our state-of-the-art cloud-based accounting solutions mean you'll never have to cancel another vacation from cheque signing day again!
Who is a good fit for outsourced accounting?
We work with businesses across a number of industries, so whether you're in the agriculture, construction, mining, oil & gas, medical, non-profit or virtually any other industry, you'll receive a customized solution for all of your accounting needs from a team that has an intimate understanding of your industry and your distinct needs.

Whether you're looking for a little help – or a lot – our services are tailored to your business's unique needs and can be scaled up or down as needed.  You can rest assured you're getting the right help for your business's accounting needs.  For many small and medium sized businesses, outsourcing day to day accounting is the best option as it frees up resources, reduces overhead and most importantly, saves time and money.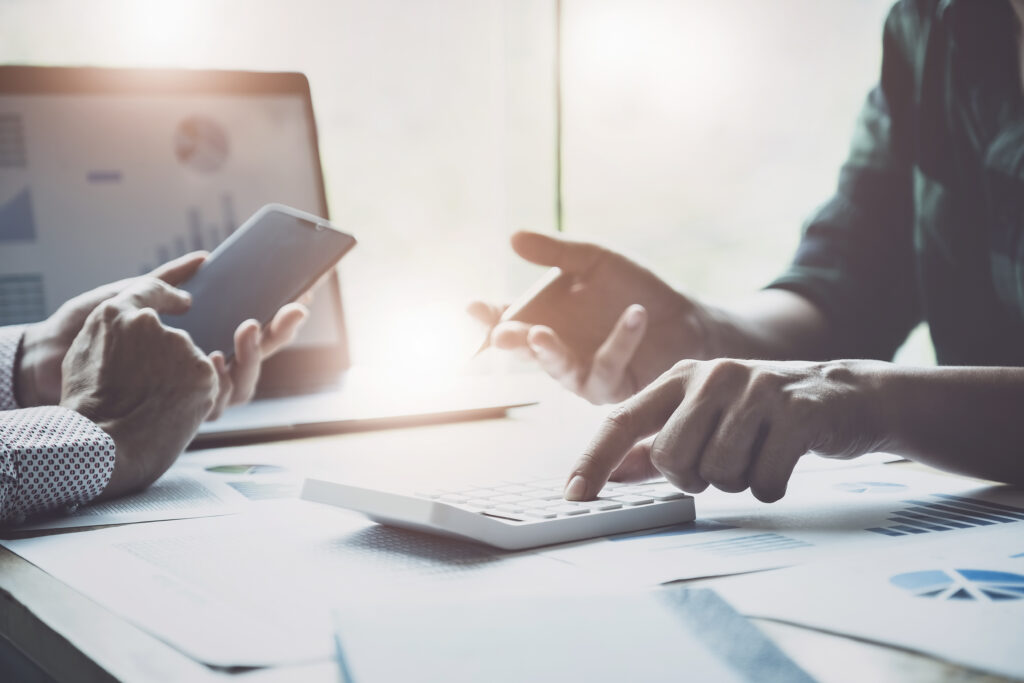 How to outsource your accounting services
Outsourcing your accounting services is a breeze! Simply choose from one of our three service offerings (Comprehensive Accounting Services, Advanced Solutions or Special Projects) and fill in the form at the bottom of this page to set up an assessment call.

Want to learn more about each service offering before deciding which is best? Continuing reading below.
1. Comprehensive Accounting Services
A comprehensive accounting package. We are an extension of your team, without the downtime! We handle your day-to-day accounting functions while layering in a Controller function & C-level expertise.
2. Advanced Accounting Solutions
Controller services & C-level expertise. We layer on top of your existing accounting team. We support your accounting functions where you need it.
3. Special Projects
These typically have a start and end date. Think things like accounting system conversion, new techology implementation, one-time bookkeeping catch up or strategic planning.
---
Further Reading:
7 Reasons to outsource your accounting and bookkeeping
---
If you'd like to contact our Outsourced Accounting Services team, please fill in the form below and a member of our team will follow up with you shortly.
Fill in the form below to book a 30-minute, no obligation consultation with our experts.